Daffodil deliveries delayed 1 day (posted 4/25/17)
Will be delivered on Thursday, April 27th instead of Wednesday
The Sage & Snow Garden Club reports that the daffodil delivery date got delayed by one day, so instead of coming Wednesday, April 26 they will be coming Thursday, April 27th. They are trying to get the word out to everyone who ordered, but hope folks can help spread the word. Daffodils are can be picked up at Rendezvous Pointe in Pinedale on Thursday or they will deliver (whatever you requested on the order form) Thursday, April 27 from 8 am to 2 pm. For more info contact: Bettina at 307-859-8606 or bat@centurytel.net or Jeanne at 307-683-6066 or jeanneabrown@centurylink.net.

---
Sage Grouse Working Group meeting April 26 (posted 4/20/17)
Wyoming Game and Fish
The Upper Green River Basin Sage-grouse Working Group will hold a meeting at 3:00 PM, Wednesday, April 26 at the Pinedale Wyoming Game and Fish Office (432 East Mill Street).

The agenda will include project planning and updates as well as local working group membership and election of a new chairperson. The public is invited to attend the meeting and a public participation period will be scheduled. Contact Tom Christiansen at 307-875-3225 x8610 for additional information.

The group is one of eight regional working groups statewide. Each is composed of citizens representing groups interested in sage grouse conservation. The group develops and initiates conservation plans to benefit sage grouse and, when feasible, other species that use sagebrush habitats. Learn more about sage grouse, the regional working groups, and their management plans at: https://wgfd.wyo.gov/Habitat/Sage-Grouse-Management


---
Walking 23 with Conor Raney May 12 (posted 4/18/17)
Retrace the steps with Conor Raney as he presents a pictorial slideshow and shares journal entries of his 23-day trek walking the nearly 400-mile border of Sublette County. Friday, May 12 at 6:00PM in the Lovatt Room of the Sublette County Library. Light refreshments will be served. Sponsors are the Sublette County Library, Museum of the Mountain Man, Sublette BOCES, and Green River Valley Program.

---
Tips for conducting a safe burn (posted 4/18/17)
Sublette County Unified Fire
1. Call the National Weather Service any time of the day or night, any day of the week at 800-211-1448. The weather can play a pivotal role in whether your burn is successful or not. Light winds in the morning can become strong in the afternoon at the blink of an eye. We can tell you if that is likely to happen on the day you would like to burn and we can help you find a safer day if necessary.

2. Call the Local Authorities. By calling the authorities first you ensure that your burn is legal and that it is not taxing resources unnecessarily. The local sheriff and your local fire department do not want to field calls about your burn and have them turn into a false alarm. In addition, you may have to obtain a burning permit.

3. Talk to your Neighbors. Let them know your plans, as a matter of safety and courtesy.

4. Establish Firebreaks. Create firebreaks by raking or plowing around the area that you would like to burn. Keep that area free of vegetation and wide enough to protect what you don't want damaged outside the burn area.

5. Ready Water and Equipment. Have a reliable water source available. Line up your hand tools such
as rakes and shovels in advance and have them readily available for all participants.

6. Plan Before Burning.
▪ Begin with the areas that pose the greatest threat of becoming difficult to control. By beginning here, your fire is at its smallest size when it enters the highest fuel loads.
▪ Always try and burn into the wind, this slows the rate of spread and makes the fire easier to control.

7. Control the Fire!
▪ Stay with the fire at all times. You may be liable for damage caused by your fire.
▪ Have plenty of helpers on hand. More people helping = more control.
▪ Keep debris piles small. Large piles generate enough heat to damage nearby trees, power lines,
and structures.
▪ Do not hesitate to call 911 if the fire gets out of hand. The longer you wait, the bigger the fire will be when help does arrive!
▪ When finished, ensure that the fire is completely out. Numerous fires break out each year when smoldering areas are left behind. Make sure that your fire is out cold.

Remember: Your fire is your responsibility!

---
Science Café in Pinedale April 28 (posted 4/17/17)
The Library and Sublette BOCES have collaborated with the University of Wyoming to bring science talks to Pinedale. The effort kicks off on Friday at 6:00 p.m. in the Lovatt Room of the Library on April 28th. BOCES will provide a free light meal and the Library will provide free beverages.

Each talk will be ten to fifteen minutes in length and followed by questions from the audience. Dr. Brian Barber, from U.W.'s Biodiversity Institute, will emcee the talks. The event should encourage lively discussions that tap the interests of people attending.

Sarah Daniels, a recent grad student at U.W., will present "Raccoon Problem Solving." PhD. student, Bryan Maitland, will present his research on the effects of stream culverts on trout. His talk is entitled, "Stream Culverts and Fish: The Good, the Bad and the Ugly." Finally, there will be a talk by Professor Anna Chalfon that should interest area bird-watchers. Dr. Chalfoun's talk is entitled, "Is it for the Birds?"

Everyone invited to attend. If the talks are successful at drawing participants, this will be the first in a long series of "Science Café" events hosted by Sublette County Library, Sublette BOCES and the University of Wyoming.

---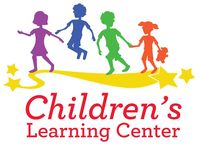 Fundraiser for the Children's Learning Center

Raffle to support Fred & Rachel (posted 4/13/17)
To benefit Dances with the Sublette Stars - Children's Learning Center fundraiser
The 2017 Dances with the Sublette Stars will be held on Thursday & Friday, April 27 & 28th. Dance team Fred Pflughoft (Great Outdoor Shop) and Rachel Weksler, (LaBuda Law Office) are holding a raffle to support the cause. Winners will be drawn on Monday, April 24th. Tickets are one for $10, two for $20. They are available at Office Outlet and the Great Outdoor Shop in Pinedale. The first ticket drawn for each prize will win.

There are three possible prizes:
Prize #1: Outdoor Photography Seminar for 2 People (value $400)
Join renowned Wyoming Photographer and Sublette County resident Fred Pflughoft for an all day seminar photographing the wonders of western Wyoming. With over 30 titles to his name including "Wild & Beautiful Wyoming II, Wild & Beautiful Yellowstone, Wind River Range Impressions, and Great Lodges of the West II. His images have also graced the pages of Cowboys & Indians, Sunset, Oregon Coast, Pacific Northwest, and Alaska Airlines magazines to name but a few. He has also been widely published as a calendar and postcard photographer.

Prize #2: Framed Gallery Quality Photograph (choice of one of two images – value $350.00)
Image 1: "Alternate Perspective" by Fred Pflughoft
An image taken from Island Lake in the Bridger Wilderness looking away from Titcomb Basin, and including a reflection of Elephant Head. Image size is 14"x20" and framed id 19"x28".
Image 2: "Pine Creek Winter" by Arnold Brokling.
An image taken looking downstream from the dam. Image size is 12"x 18" and framed 20"x26".

Prize #3: Beautiful piece of jewelry from Isabel's Jewelry. Your choice of one of the two pieces: either a Necklace or Earrings

Click on this link for more pictures: Raffle to support team Fred & Rachel Dances with the Sublette Stars

Related Links:
www.sublettestars.com
Children's Learning Center

---
'The Trial of Tom Horn' program in Big Piney May 2 (posted 4/12/17)
Sublette County Libraries
The Big Piney Library will sponsor a free presentation by John W. Davis on Tuesday, May 2nd at the Big Piney Library at 1:00PM. John W. Davis', "The Trial of Tom Horn" examines the conviction of Tom Horn which marked a major milestone in the hard-fought battle against vigilantism in Wyoming. Davis, an experienced attorney, presents every twist and turn of a fascinating trial, and his account illuminates a larger narrative between the power of wealth and the forces of law and order. Participants will understand what an enormous challenge to democracy vigilantism was in early Wyoming and how the fight against willful cattle barons shaped the history of the state.

John W. Davis graduated from the University of Wyoming College of Law in 1968 and practiced law in Worland for over 42 years, retiring in 2015. "The trial of Tom Horn" is presented by the Wyoming Humanities Council as part of its ThinkWY Road Scholars Tours program.

The Wyoming Humanities Council provides public humanities-based programs in partnership with local organizations and is funded by the National Endowment for the Humanities with additional support from private donors and the Wyoming Legislature.

---
Local Services:
Abortion Alternatives
Accounting & CPA
Apartments/Townhomes
Arts & Entertainment
Attorneys & Legal
Automotive
Banks & Financial
Bars
Beauty Salons
Bed & Breakfasts
Boating
Bookkeeping
Builders & Contractors
Building Material
Business Services
Cabins
Cellular
Child Care
Churches
Cleaning Services
Clothing
Commercial Art
Computer Supplies
Condos
Consultants
Convenience Stores/Fuel
Convention/Meeting
Dentists
Dining
Dry Cleaning
Events
Fabric & Crafts
Fencing
Fishing
Flooring
Food & Drink
Funeral Homes
Furniture
Gifts/Western
Government
Graphic Design
Grocery & Market
Guest Ranches & Lodges
Handyman Services
Hardware & Feed
Heating
Health Care & Medical
Horseback Adventures
Insurance
Interior Design
Internet/Web/Advertising
Landscaping
Laundry
Liquor Stores
Lodging
Log Homes
Marketing
Massage Therapy
Modular Homes
Motels
Mountain Biking
Movie Theaters
Museums
Nails
Newspapers
Office Supplies
Oil Field Services
Optometrists
Organizations
Outdoor Equipment
Outfitters & Guides
Packaging & Shipping
Painters
Pet Stores
Pharmacies
Photography
Plumbing
Professional Services
Radio
Real Estate Agencies
Real Estate-FSBO
Remodeling
Retirement
Retreats
RV Camping
Schools
Scrapbooking
Septic Services
Skiing
Snowmobiling
Snow Plowing
Storage and Storage Units
Tanning
Tattoos & Body Art
Tax Preparation Services
Taxidermy
Transportation/Shuttle
Trash Services
Trucking
Veterinarians
Visitor Services