Sublette County Rural Health Care District

Rural Health Board meeting April 17 (posted 4/16/19)
Sublette County Rural Health Care District
The Sublette County Rural Health Care District Board will have a regular meeting on Wednesday, April 17, 2019 at 5:00PM at the Marbleton Town Hall. Here is the agenda.

Meeting Agenda
April 17, 2019- 5pm
Marbleton Town Hall
Marbleton, Wyoming

Call to order
Pledge of Allegiance
Set agenda
Executive Session
-Legal and Personnel

Routine Business
- Administrative and Finance Report/Dave Doorn
- EMS Report/Bill Kluck
- Committee Reports
CAH Committee (Bill Johnson/Mike Pompy)
Building Committee (Mike Pompy)

New Business
-Budget Schedule

Public Comments

Old Business
-Marbleton – Big Piney clinic coverage
-Clinic fee schedule
- Approval of Minutes - Regular Meeting February 20, 2019

Routine Business
-Approval of Payroll and Bills

Related Links:
www.sublettehealthcare.com Sublette County Rural Health Care District

---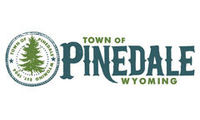 Town of Pinedale

Town of Pinedale Special Meeting May 7th (posted 4/16/19)
Town of Pinedale
There will be a Special Meeting of the Pinedale Town Council, Tuesday, May 7th, 2019 at 4 PM at the Lovatt Room of the Sublette County Library. Agenda items are the award of the contract to construct the dump and fill station and the interview of candidates to fill the town council vacancy. An appointment may be made to fill the vacant council seat.

The regular town council meeting will begin at 6 PM, April 22, 2019, in the Commissioners Room of the Sublette County Courthouse.

The interviews to fill the council vacancy previously scheduled for April 22, 2019 at 4 PM have been re-scheduled and will take place at the Special Meeting May 7th at 4 PM.

Related Links:
www.townofpinedale.us Town of Pinedale

---
50th Anniversary of the Green River Valley Cowbelles/Cattlewomen April 17 (posted 4/14/19)
Celebrate the 50th Anniversary of the Green River Valley Cowbelles/Cattlewomen (GRVC) with an informal Meet and Greet at the Big Piney Library at 6:00PM on Wednesday, April 17th. The GRVC is a non-profit organization of dedicated local women whose objective is to develop educational awareness of beef and to promote a better understanding of the various roles the beef industry plays in the environment and the economy. Appetizers and history slide show.

---
Community Easter Egg Hunt and Lunch in Marbleton April 20th (posted 4/12/19)
Everyone is invited to a Community Easter Egg Hunt and Lunch on Saturday, April 20th starting at 1:00PM at the Sublette County Fairgrounds. This free event is hosted by the Summit Church in Marbleton. There will be hunts for various age groups, from toddler through teen. Summit Church will also provide a free hotdog lunch.

---




Wellness Screening

Wellness Screening in Pinedale April 18 (posted 4/11/19)
Wyoming Health Fairs will host a Wellness Screening in Pinedale on April 18th, from 7:00am to 10:00am. This event is open to the public and will be held in the conference room of the Wyoming Game and Fish Department Office located at 432 E. Mill Street.

WHF recommends you drink plenty of water and take medications as usual.

WHF also recommends you fast for 12 hours prior to your blood draw, unless diabetic.

Eligible State of Wyoming Health Plan Participants get a free blood chemistry panel and flu vaccine. Others will have to pay depending on the tests they request. The blood chemistry profile is $40.

For questions please call Wyoming Health Fairs at 800-979-3711 or the Game and Fish Office at 367-4352.

Click on this link for more information

---
Paid Internships Available to Pinedale High School students (posted 4/10/19)
Pinedale High School and Skyline Academy students have an excellent opportunity to learn job skill training and participate in a paid internship with local businesses this summer. The Ready for the Workforce Program is facilitated by Sublette County Chamber of Commerce and Sublette BOCES. It is designed to provide career and workforce readiness to high school students and connect them with someone in the community who is in a workforce pathway or career they may be interested in. As part of this program, students are required to bring their completed resume to the job fair held at Pinedale High School on Friday, May 3, 2019. An optional resume writing workshop will be held Tuesday, April 30, 2019 at 6:30pm at Sublette BOCES.

Sponsoring businesses will schedule interviews with intern applicants and announce selections after May 24, 2019.

Once the job fair, interview and selection process is complete, students will work with their internship provider to schedule 60 hours of on the job work to complete their internship anytime between June 10 and August 16, 2019. Please note, it is the student's responsibility to work with their employer to work out times that work best for all parties. At the completion of the internship (verified by the internship provider), the student will receive a $500 scholarship and certificate of completion

To apply for this program, please complete the full application which can be found at:
https://www.subletteboces.com/ready-for-the-workforce-program/ and provide one letter of recommendation either from a teacher or community member that explains why you would be a good candidate for this opportunity. Completed applications and letters of recommendation can be emailed to kraney@sub1.org or dropped off in person at Sublette BOCES (665 N. Tyler Ave.) in Pinedale, by Friday April 26, 2019 at 4 pm.

If you have any questions please feel free to contact any of the individuals listed below.
Jennifer Zook (Sublette Chamber) 307-367-2242
Kaidi Raney (BOCES) 307-367-6873
Robin Schamber 307-870-2040

---
PTC picks 'Beauty and the Beast' for fall musical production (posted 4/10/19)
Pinedale Theatre Company
The Pinedale Theatre Company board of directors has chosen "Beauty and the Beast" as their 6th musical production for the fall of 2019, according to Managing Director Valerie Lee. "We are very excited about this project. The performance license has been purchased and the director hired so we can proceed," she said.

According to Lee there will be an orientation workshop on July 30 for folks to learn how Pinedale Theatre Company conducts auditions. This workshop is open to anyone interested in trying out for the show.

Auditions will be held at the Pinedale High School Auditorium August 7th and call backs will take place August 8th and 9th. Signup sheets will be available on the PTC website or at the workshop.

The public performances of the show will be October 24th, 25th and 26th. The cast will include 25 individuals In addition to the musicians who play in the orchestra. Another 60 folks will be needed to sew costumes and build and paint sets. Everyone willing to help is welcome.

PTC has produced 5 musicals: The Sound of Music, The King and I, Guys and Dolls, Oklahoma and most recently Oliver in 2017.

For more information contact Valerie Lee at 307-367-3588.

---
Sublette County Democrats Special Meeting April 18 (posted 4/9/19)
Leadership Election
Sublette County Democratic Party
The Sublette County Democratic Party will hold a Special Meeting at 6 pm, Thursday, April 18, 2019, in the Boardroom of the Sublette County Library in Pinedale. We will elect people to serve in two county leadership positions that were not filled during the March reorganization meeting: Secretary and State Committeeman. We will also elect Precinct Chairs for positions that were not filled in November.

"I encourage anybody to come who shares our vision of building a welcoming, prosperous community where neighbors look out for neighbors and where our young people can stay to raise their families instead of moving due to economic hardships" said Tessa Miller, Sublette County Democratic Party Chair. "We welcome you to join this hard working, visionary group of community leaders during this exciting time of growth for the Sublette County Dems."

Precinct committeemen and women, who make up the voting members of Sublette County's central committee, will vote for their county's Secretary, State Committeeman, and Precinct Chairs. Any registered Democrat may run for an officer position.

For more information contact Tessa Miller, 406-690-5870, sublette.wyodems@gmail.com.

---




Sublette County Rural Health Care District

Rural Health Care Q & A Sessions offered (posted 4/9/19)
To discuss future of health care in Sublette County
Sublette County Rural Health Care District
The Sublette County Rural Health Care District invites the public to join Dave Doorn, Administrative Director, and members of the Board, for two Q & A sessions on the future of health care in Sublette County.

The sessions will be on:
Thursday, May 2: 12:45 at the Southwest Sublette County Pioneers Senior Center in Marbleton, Wyoming
Tuesday, June 4: 10AM, at Rendezvous Pointe in Pinedale

Related Links:
www.sublettehealthcare.com Sublette County Rural Health Care District

---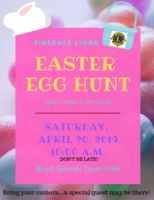 Easter Egg Hunt April 20th

Pinedale Lions Club Easter Egg Hunt April 20 (posted 4/7/19)
The Pinedale Lions Club will host its annual Easter Egg Hunt in Boyd Skinner Town Park on Saturday, April 20 at 10:00 AM sharp! Children from toddler through 5th grade are welcome to come and join in the fun. Don't be late; you can't hold back hundreds of kids from all that candy –toddler stampedes are crazy! The Easter Bunny will make an appearance again this year, so be sure to bring your camera. The Pinedale Lions Club has been putting on this fun event for the children of Pinedale for over 25 years.

---
Would you like to say thank you to your nurse? (posted 4/7/19)
Share your story
The DAISY (Diseases Attacking the Immune SYstem) Award is an international recognition program that honors and celebrates the skillful, compassionate care nurses provide every day. The DAISY Foundation was established by the family of J. Patrick Barnes after he died from complications of the auto-immune disease ITP in 1999. During his hospitalization, they deeply appreciated the care and compassion shown to Patrick and his entire family. When he died, they felt compelled to say "thank you" to nurses in a very public way.

Please say thank you by sharing your story of how a nurse made a difference you will never forget! The regular forms can be picked up at the front desk at each Clinic.
Green River Valley Health Foundation
Attn: Executive Director
Address: P.O. Box 1709
Pinedale, WY 82941-1709

Click here for the form: Daisy Award

To learn more, visit DAISYFoundation.org

---
Local Services:
Abortion Alternatives
Accounting & CPA
Apartments/Townhomes
Arts & Entertainment
Attorneys & Legal
Auction Services
Automotive
Aviation Services
Banks & Financial
Bars
Beauty Salons
Bed & Breakfasts
Boating
Bookkeeping
Builders & Contractors
Building Material
Business Services
Cabins
Cellular
Child Care
Churches
Cleaning Services
Clothing
Commercial Art
Computer Supplies
Condos
Consultants
Convenience Stores/Fuel
Convention/Meeting
Dentists
Dining
Dry Cleaning
Events
Fabric & Crafts
Fencing
Fishing
Flooring
Food & Drink
Funeral Homes
Furniture
Gifts/Western
Government
Graphic Design
Grocery & Market
Guest Ranches & Lodges
Handyman Services
Hardware & Feed
Heating
Health Care & Medical
Horseback Adventures
Insurance
Interior Design
Internet/Web/Advertising
Landscaping
Laundry
Liquor Stores
Lodging
Log Homes
Marketing
Massage Therapy
Modular Homes
Motels
Mountain Biking
Movie Theaters
Museums
Nails
Newspapers
Office Supplies
Oil Field Services
Optometrists
Organizations
Outdoor Equipment
Outfitters & Guides
Packaging & Shipping
Painters
Pet Stores
Pharmacies
Photography
Plumbing
Professional Services
Radio
Real Estate Agencies
Real Estate-FSBO
Remodeling
Retirement
Retreats
RV Camping
Schools
Scrapbooking
Septic Services
Skiing
Snowmobiling
Snow Plowing
Storage and Storage Units
Tanning
Tattoos & Body Art
Tax Preparation Services
Taxidermy
Transportation/Shuttle
Trash Services
Trucking
Veterinarians
Visitor Services