Presentation on Late Prehistoric pottery in Wyoming March 20 (posted 3/18/18)
Wyoming Archaeology Society – Upper Green River Basin Chapter
The Upper Green River Basin Chapter of the Wyoming Archeology Society will be having a meeting on Tuesday, March 20th, at 6:30 pm at the Museum of the Mountain Man in Pinedale. There will be a short business meeting followed by a presentation by Michael Page with the Office of the Wyoming State Archaeologist-Archaeological Survey Division. Everyone is welcome. Please invite your friends.

PRESENTATION: "Pottery traditions found in western Wyoming " by Michael Page

Prehistoric/Protohistoric pottery is uncommon in Wyoming. However, what the state lacks in quantity it makes up for in diversity. A recent analysis of the pottery collections held at the University of Wyoming Archaeological Repository revealed evidence of thirteen different ceramic traditions. Some of these traditions are related, but most are not. Unfortunately, the study also showed that many Wyoming archaeologists have made little effort to identify pottery assemblages. This has been particularly prevalent in in Upper and Lower Green River Basin where most of the pottery recorded in recent decades misidentified as Intermountain/Shoshone or just summarily described as "gray ware." The pottery found in Western Wyoming can be assigned to five or six distinct ceramic traditions, many of which are directly associated with known cultural groups. The presentation will provide an overview of the pottery traditions found in western Wyoming including their diagnostic characteristics, spatial/temporal parameters and cultural affiliations. A more complete understanding of the Late Prehistoric period in western Wyoming is evident when all the evidence is taken into consideration.

Michael Page graduated with a B.S. in Archaeological Studies from the University of Wisconsin – La Crosse in 2000. In 2003 Michael came to Wyoming to attend Graduate School and later Law School where he earned a JD in May 2009 followed shortly thereafter with an M.A. in Anthropology. Michael has worked on a wide range of archaeological and cultural resource management projects throughout Wyoming as well as in the upper Midwest, the Southeast and the Great Plains. Since 2010, Michael has worked for the Office of the Wyoming State Archaeologist-Archaeological Survey Division where he provides cultural resource management services for a range of clients primarily in the public sector. Michael's personal research interests include prehistoric pottery production, anthropology of learning, sourcing of pottery and stone and geoarchaeology.

MEMBERSHIP: Dues for 2018 membership are due by end of March. $20/Individual, $25/Family. If you would like to be a member and have not paid yet this year, please bring payment to the March meeting, or print and mail the membership form (http://www.sublette.com/was/pdf/Membershipform.pdf) along with your dues. Membership dues help support WAS efforts at the state and local level including paying travel for speakers to come here to give great presentations.

For more information contact:
Clint Gilchrist, Secretary/Treasurer UGRB Chapter WAS
clint@sublette.com

Related Links:
Wyoming Archaeological Society Upper Green River Basin Chapter

---
'Your Great Conservation Idea' Grant Assistance Program available (posted 3/17/18)
Deadline for project proposals is April 30, 2017
The Sublette County Conservation District and the Pinedale Anticline Project Office is sponsoring the "Great Conservation Idea" Grant Assistance Program. This program is one way we are giving back to the community by assisting with community conservation ethics. It offers 50% cost-share assistance up to $2500 for projects that benefit natural resources. Cost-share can be in-kind volunteer labor at $10.00/hr. The program is aimed at funding small projects that serve great ideas, but aren't a good fit for other, larger more competitive funding sources.

Present your Great Conservation Ideas to the Sublette County Conservation District office by April 30, 2018. More information is available in the application materials. For more information contact the Sublette County Conservation District in Pinedale, visit their Facebook page or download the materials at www.sublettecd.com.

Contact: Melanie Purcell, Wildlife and Habitat Program Manager, Sublette County Conservation District, 1625 Pine Street, PO Box 647, Pinedale, WY 82941, (307) 367-2257; mpurcell@sublettecd.com

---
Sublette County Commissioners meeting agenda – March 20, 2018 (posted 3/17/18)
Meeting in Marbleton, Wyoming
Mary Lankford, Sublette County Clerk
BOARD OF COUNTY COMMISSIONERS
SUBLETTE COUNTY, WYOMING
AGENDA
TOWN COUNCIL CHAMBERS
MARBLETON TOWN HALL
TUESDAY, MARCH 20, 2018

(Tentative Agenda, Subject to Change Up To 9 a.m. the Day of the Meeting)

9:00 a.m. Call to Order
Pledge of Allegiance
* Chairman Nelson will call the meeting to order, lead the Pledge of Allegiance, and request approval of the prior meeting minutes.
Butch Penton, Road & Bridge
* Mayor Bob Jones, FLAP Grant
* This report will include a review of all present maintenance work being performed, project updates, materials and equipment.

9:30 a.m. Billy Pape, Waste Management
* This report will include a review of the Landfill, Recycling, and the Transfer Station operations.

10:00 a.m. Shad Cooper, County Fire Warden
* Update on Unified Fire
* Harris Corporation Contract

10:30 a.m. Cat Urbigkit & Deanne Swain, State of the County Proposal
* FY19 Report Proposal

10:45 a.m. Sheriff KC Lehr
* Report on Department Activities

11:00 a.m. Old Business
* Commission Members will report on activities since last meeting

Lunch at Marbleton Senior Center

1:00 p.m. Mark Pape, Tegeler & Associates
* Property & Liability Insurance Renewal

1:30 p.m. Amber Anderson, PAC
* Proposed Joint Powers Board Agreement

Click on this link for a printable version of this agenda.

Related Links:
www.sublettewyo.com Sublette County website

---
Paid internships available to Pinedale high school students (posted 3/17/18)
Pinedale High School and Skyline Academy students have an excellent opportunity to learn job skill training and participate in a paid internship with local businesses this summer. The Ready for the Workforce Program was developed by the Sublette County Chamber of Commerce, Sublette BOCES, and the UW Sublette County Extension Service. It is designed to provide career and workforce readiness to high school students. Prospective participants will be selected from an application and interview process. Upon successful completion of the program, students will be awarded a $500 scholarship.

For more details and to apply for Ready for the Workforce Program visit http://www.subletteboces.com/ready-for-the-workforce-program/

---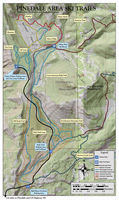 Nordic Ski Trail map courtesy Sublette County Recreation Board.

Nordic ski trail grooming report – March 17, 2018 (posted 3/17/18)
Mike Looney, Groomer, Sublette County Recreation Board
Saturday, March 17, 11:55AM report:
All trails above groomed this morning. Was snowing heavily at times while grooming. The last groomed trails will be the best: Kelly Park, Lower Surveyor, Old Road Trail, and Half Moon Tie-In. Expect soft conditions today – it snowed at least 4 inches. Road is plowed. Don't recommend driving into the Nordic Equipment Building – pretty muddy.

This Nordic Ski Trail grooming report is courtesy of the Sublette County Recreation Board. For more information, contact Mike at 307-360-8488.

Related Links:
X-C Ski Trail Map - (356K PDF)
Road and Weather links
www.visitpinedale.org Pinedale tourism website (lodging, dining, area information)
www.whitepineski.com White Pine Resort, 307-367-6606, (food services, restroom)
www.greatoutdoorshop.com The Great Outdoor Shop, 307-367-2440
www.sublettechamber.com Local businesses & services, 307-367-2242
www.golfpinedale.com Rendezvous Meadows Golf Course (food services, restroom)

---



Training available for volunteers who would like to know more about the MESA equine therapy program for people with physical and mental disability challenges.

MESA Therapeutic Horsemanship Volunteer Training available (posted 3/15/18)
MESA Therapeutic Horsemanship is seeking new volunteers and offering training for volunteers for their programs. Training sessions are being offered starting today, March 15th and into April.

MESA, which stands for "Mind, Energy, Spirit and Attitude." is a private, non-profit organization that creates programs that provide horse-assisted activities and therapies to individuals with a wide range of physical, mental, behavioral, and emotional disabling challenges in Sublette County. They strive to promote self-esteem, confidence, physical independence and social interaction by using activities and therapies using horses through therapeutic riding activities. Participants ride on a weekly basis during lesson sessions. The sessions are aimed at helping individuals increase strength, flexibility, balance, improve motor skills, promote speech and cognitive reasoning, learn life skills, and build relationships and social skills. MESA has programs in Pinedale and Big Piney, Wyoming.

The training is free and participants are welcome to drop in. If you are interested in helping or becoming a volunteer for this special program or have a person you think might benefit from this kind of equine thereapy, the folks at MESA would love to meet you and answer any questions you might have. It's okay to just show up, but would appreciate RSVP to Carla Sullivan, Executive Director, at 307-749-3979 to let her know you wish to attend the training session.

Classroom Training:
Thursday, March 15, 2018: Pinedale BOCES Building 5:30 p.m.
Thursday, April 5, 2018: Pinedale BOCES Bldg, 5:30 p.m.

Barn Hands-on Training:
Saturday, March 17, 2018: 9 a.m. Sullivan's Arena in Boulder (75 Paradise Rd)
Friday, April 6, 2018 5:00 p.m. Sullivan's Arena in Boulder

More Information:
MESA Therapeutic Horsemanship, Inc.
PO Box 516
Pinedale, WY 82941
307-749-3979
subletterides@gmail.com

Related Links:
www.mesarides.org

---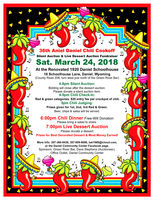 Saturday, March 24th at the Daniel Community Center

36th Aniel Daniel Chili Cookoff March 24th (posted 3/14/18)
Fundraiser for the Daniel Community Center
Everyone is invited to the 36th Aniel Daniel Chili Cookoff, Silent Auction & Live Dessert Auction Fundraiser which will be held on Saturday, March 24, 2018 at the renovated 1920 historic Daniel Schoolhouse. This event is a fundraiser for the Daniel Community Center which is located at 18 Schoolhouse Lane, County Road 208, in Daniel (turn west at the Green River Bar). Come bring your amazing green or red chili for people to taste or just come for a great meal. There is a $20 entry fee per crockpot of chili. The meal is by donation. If you don't want to enter chili, they also have a dessert auction with prizes for the best decorated and most money earned.


Schedule:
4-8 pm Silent Auction: Bidding closes after the dessert auction. Please donate an item.

4-5pm Chili Check-In: Red & green categories. $20 entry fee per crockpot of chili.

5pm Chili Judging: Prizes given for 1st, 2nd, 3rd red & green. Beer, chips & salsa served.

6pm Chili Dinner: Freewill donation. Please bring a salad to share.

7pm Live Dessert Auction: Donate a dessert & win best decorated & most money earned!

For more information call 307-360-8438 or 307-859-8606, or go to the Daniel Community Center Facebook page or email schoolhouse1920@yahoo.com.

This event is sponsored by the Green River Bar, David Stephens (auctioneer) and the Daniel Community Center.

---
Annual Boy Scouts Fundraiser March 21 (posted 3/13/18)
The Annual Boy Scouts Pack 18 and #851, and LDS Young Men and Young Women Dinner Fundraiser will be held on Wednesday, March 21, at 6:00PM at the Pinedale LDS Church (221 E. North St.). Delicious pulled pork dinner, followed by live auction. Cost is $5/person or $20 for a family. See your local scouts and LDS Young Men and Young Women for tickets. Tickets will also be available at the door.
---
ASK FLORA – Vermiculture
February 2018
Sage & Snow Garden Club
Dear Flora,
Can you tell me what vermiculture is?
Signed, Wondering Nelly
Dear Wondering,
Vermiculture is the process of using worms to decompose organic food waste, turning the waste into a nutrient-rich material capable of supplying necessary nutrients to help sustain plant growth.

Dear Flora,
Lately I've been hearing about vermicompost - where does this come from?
Signed, Cally Casting
Dear Cally,
Vermicompost is the product of the composting process using various species of worms (usually red wrigglers) to create a mixture of decomposing vegetable or food waste, bedding materials, and vermicast. Castings are rich in phosphorus, calcium, nitrogen, and magnesium. These are all important nutrients that help garden plants grow and stay healthy.

Dear Flora,
What do Red Wigglers (composting worms) eat?
Signed, Toothless Terry
Dear Toothless,
Red Wigglers like to eat a combination of fruit and vegetable compost (stay away from citrus-based fruit as the high acid content lowers the ph level in the worm bin), mixed with manure from vegetable eating animals (like rabbits), newspaper, garden waste and coffee grounds.

Dear Flora,
If I place a worm bin inside my home to keep it warm during the cold months will it smell?
Signed, Peppie LaPue
Dear Peppie,
Worm bins should never stink! A healthy bin should smell like healthy soil. A bad smell is an indicator that something has gone wrong and needs to be fixed. Most common problems are too many food scraps (cut back on the amount you are feeding) or too much water that causes anaerobic decomposition.

Dear Flora,
Why should I compost?
Signed, Table Scraps
Dear Table,
Soils are the basis of life. Ninety-five 5% of our food comes from the soil. Soils play a key role in absorbing carbon and filtering water. Organic farming may not be the only solution, but it is the single best way that we as individuals can help ensure the Planet's continued survival for the foreseeable future.

Dear Flora,
How do I find more information about worm castings and gardening?
Signed, Wiggles Downunder
Dear Wiggles,
Sage and Snow Garden Club meetings are typically held on the third Tuesday of the month from 5:00pm to 7:00pm at the Sublette County Weed and Pest Office at 12 S Bench Road Pinedale. The March 20 educational topic will be Raspberries. Everyone is welcome. The website www.sageandsnow.org also has all our Ask Flora articles and the 2018 events are listed, such as the August Garden Tours!

---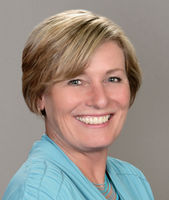 Carrie Long

Carrie Long announces candidacy for Sublette County Clerk (posted 3/11/18)
Carrie Long media release
Carrie Long announced her intent to run for County Clerk yesterday (Saturday, March 10th) at the Sublette County Republican Convention in Pinedale. Mary Lankford, the current County Clerk will not be seeking re-election. Carrie is currently employed as a Deputy Clerk in the County Clerk's office, a position she has held since July, 2013. Her current duties in the Clerk's office include preparing and processing the bills for Sublette County; processing the county payroll, liabilities and benefits; recording land documents; issuing marriage licenses; processing car titles and assisting in elections.

---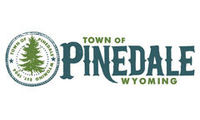 Town of Pinedale to host WAM Convention June 13-15, 2018.

Town seeks food & beverage bids for June WAM Convention (posted 3/8/18)
Town of Pinedale
The Town of Pinedale seeks food & beverage bids for the upcoming WAM Convention, June 13th-15th 2018 in Pinedale. We encourage you to highlight our community by putting your best foot forward in food choices. Please submit your bid in writing no later than noon on Thursday, March 22, 2018 to stephaniemullen@townofpinedale.us.

For bidding parameters, please see below:

- Lunch Bids:
Dates: Thursday, June 14th and Friday, June 15th. There will be one lunch per day. Plan for between 200-250 people; bids must come in at or under $10.00 per person per day. All needed condiments & supplies must be included in the bid (you will not need to provide napkins). Lunch vendor will be able to set up in the commons area of BOCES to serve.

- Afternoon Break Bids:
Dates: Thursday, June 14th and Friday, June 15th. There will be one break period per afternoon. Plan for between 200-250 people; bids must come in at/under $3.00 per person or at/under $600 total per day. Drinks will be provided separately; do not include drinks in your bid.

- Beverage Station Bids:
Dates: Thursday, June 14th and Friday, June 15th. Two Beverage Stations will need to be available at all times between 8am-5pm during the convention. A small kitchen will be available to brew coffee or refill water in order to keep the beverage stations fully supplied. Other drinks at your discretion. Bids must come in at/under $150.00 per day.

---
Local Services:
Abortion Alternatives
Accounting & CPA
Apartments/Townhomes
Arts & Entertainment
Attorneys & Legal
Automotive
Aviation Services
Banks & Financial
Bars
Beauty Salons
Bed & Breakfasts
Boating
Bookkeeping
Builders & Contractors
Building Material
Business Services
Cabins
Cellular
Child Care
Churches
Cleaning Services
Clothing
Commercial Art
Computer Supplies
Condos
Consultants
Convenience Stores/Fuel
Convention/Meeting
Dentists
Dining
Dry Cleaning
Events
Fabric & Crafts
Fencing
Fishing
Flooring
Food & Drink
Funeral Homes
Furniture
Gifts/Western
Government
Graphic Design
Grocery & Market
Guest Ranches & Lodges
Handyman Services
Hardware & Feed
Heating
Health Care & Medical
Horseback Adventures
Insurance
Interior Design
Internet/Web/Advertising
Landscaping
Laundry
Liquor Stores
Lodging
Log Homes
Marketing
Massage Therapy
Modular Homes
Motels
Mountain Biking
Movie Theaters
Museums
Nails
Newspapers
Office Supplies
Oil Field Services
Optometrists
Organizations
Outdoor Equipment
Outfitters & Guides
Packaging & Shipping
Painters
Pet Stores
Pharmacies
Photography
Plumbing
Professional Services
Radio
Real Estate Agencies
Real Estate-FSBO
Remodeling
Retirement
Retreats
RV Camping
Schools
Scrapbooking
Septic Services
Skiing
Snowmobiling
Snow Plowing
Storage and Storage Units
Tanning
Tattoos & Body Art
Tax Preparation Services
Taxidermy
Transportation/Shuttle
Trash Services
Trucking
Veterinarians
Visitor Services